International Cheap and Beautiful Destination For Honeymoon For Our Romantic Newlyweds
The wedding has concluded, and all associated hullabaloo must have been completed by this point. The exciting part you've been looking forward to is finally here: your ideal honeymoon! You've been daydreaming about traveling to a foreign country and bringing back priceless memories ever since you found your soul mate. Your ideal honeymoon should take place in an exotic location with beaches, hills, sunsets, candlelight dinners, and plenty of romance because any subsequent travel arrangements will only be "trips," never again a "honeymoon." When considering inexpensive honeymoon locations in India, Udaipur, Sikkim, and other locations may be at the top of the list. But in addition to these affordable honeymoon locations in India, you might want to look into affordable honeymoon locations outside of India.
That is accurate, right? You're almost there, though! Check out our selection of the greatest and most affordable honeymoon locations outside of India, then get ready to fulfill your wildest dreams!
Philippine Islands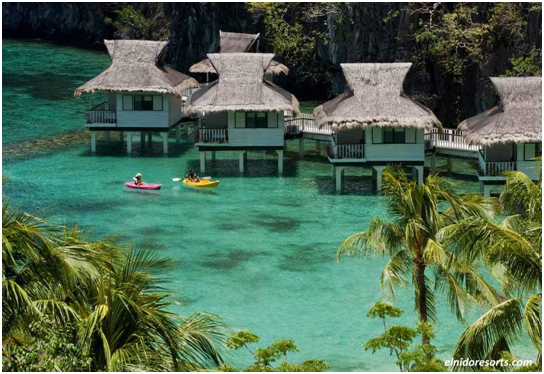 Prepare to be mesmerized by this stunning island nation that is encircled by about 7000 other islands. If you want to celebrate your honeymoon outside of India, the Philippines is a place you must without a doubt take into consideration. It is one of the most well-liked, affordable, and best honeymoon destinations outside of India. The kind of romantic getaway you imagine can be found on the serene Bellarocca Island, which boasts breathtaking vistas. Spend a day or two lounging on the white-sand beaches of Palawan Island, take a fascinating journey to the Puerto Princesa Underground River, and then travel to the Chocolate Hills of Bohol to take in the natural splendor of the mountains and fauna. Additionally, the Boracay Islands provide the excitement of cliff jumping and scuba diving if you're searching for a little adventure. Choose your honeymoon attire now, and perhaps collaborate with your partner!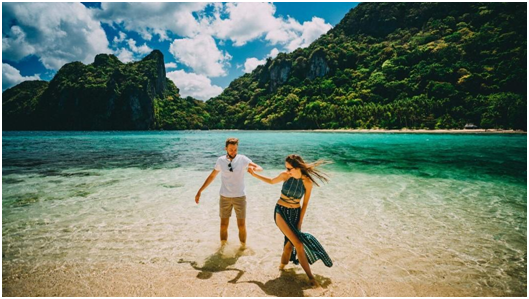 Travel destinations include the Boracay Islands, a boat trip to the Virgin Islands of Bohoc and Balicasag, Lake Kayangan, Lake Baracuda in Coron, and Mactan Island. The best months to go are November through February.

Thailand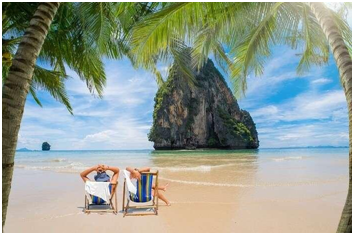 Couples, beware! If you've chosen to spend your honeymoon in Thailand, you're going to catch a peek at paradise. Thailand is one of the most popular yet affordable honeymoon locations outside of India due to its magnificent beaches, wild parties, and rich cultural heritage. Get some sun on the lovely Phi Phi Island, or get lost in Koh Lanta's sand beaches and wild mangroves if you're a nature lover. If you like to party, don't miss out on the Koh Phangan and Koh Samui islands. Additionally, if your honeymoon is scheduled for November or December, be sure to check out the Loi Krathong celebration (Lantern festival).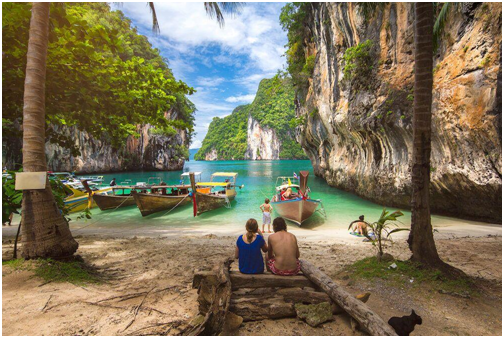 Visit the Krabi Islands and Phi Phi Islands, Bangkok's casinos and nightclubs, Koh Samui's beach parties, and the tribal communities near Chiang Mai. The best months to go is November through April.

Jordon
More akin to one of those overlooked honeymoon places in Jordan. Petra, Wadi Rum, and the Dead Sea can all be added to your schedule if you are planning a 5- to 6-day trip to Jordan. Along with the fantastic snorkeling and scuba diving at Aqaba in the Red Sea, picture spending an afternoon floating in the Dead Sea. Visit Amman's historic ruins, which are home to some of the best nightclubs and shisha lounges around. Experience a one-of-a-kind stay at one of the luxurious camps in Wadi Rum for a memorable experience. If you're searching for an off-the-beaten-track area without too many visitors buzzing around, Jordan is undoubtedly a terrific option for cheap honeymoon destinations outside of India.
Visit Amman's ruins and its ancient theatre, travel along the King's Highway through the Wadi Wala Valley, go scuba diving and take a glass-bottom boat tour in Aqaba, browse Amman's outdoor souks and terrace cafes, see Petra's monastery from a cave, explore the mysterious Djinn Blocks, and visit the High Place of Sacrifice. The best months to go are March through June (Spring)

Bali
Imagine yourself on a tranquil island, alone in a lovely tropical home that views out over the sea and the forest on each side. Bali is one of those wonderful yet affordable honeymoon locations outside of India where you and your partner may have some alone time together while sailing a boat. You might require peaceful, serene beaches and breathtaking views to add to the flavor of your beginning following the craziness that Indian wedding celebrations bring along. The delicious seaside foods here only increase your happiness. While vacationing on Kuta Island, you can enjoy some lovely evenings by attending the Kecak and fire dance performances at Uluwatu Temple. Like in those Nicholas Sparks stories, you may likewise ride into the sunset on a horse with your significant other in Canggu. Bali comes to mind when considering exotic yet affordable honeymoon locations outside of India.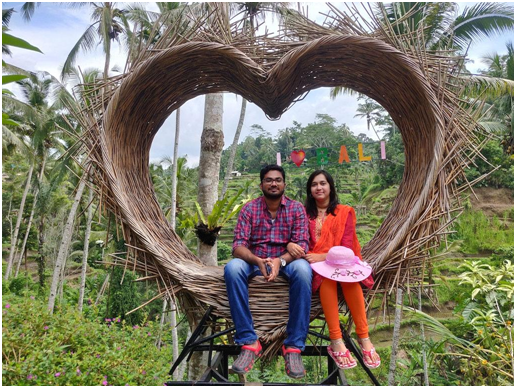 The beaches of Uluwatu's Balangan and Suluwan, Mount Batur, Crystal Bay on Penida Island, Sanur beach, the Gili Islands, and Kuta Island are all worthwhile stops. Come and enjoy in May, June, September, or October.

Cambodia
Let us show you the "honeymoon-ish" side of Cambodia in response to your quest for inexpensive honeymoon locations outside of India. Visit Tonle Sap Lake, the largest lake in Southeast Asia, and relax for hours with your lover. Sunbathe at Koh Rong's Long Set Beach; bring a picnic to the park's massive waterfall to enjoy. Shop in neighborhood markets and treat yourself to a massage or spa treatment. Never depart from Cambodia without indulging in some delectable street food.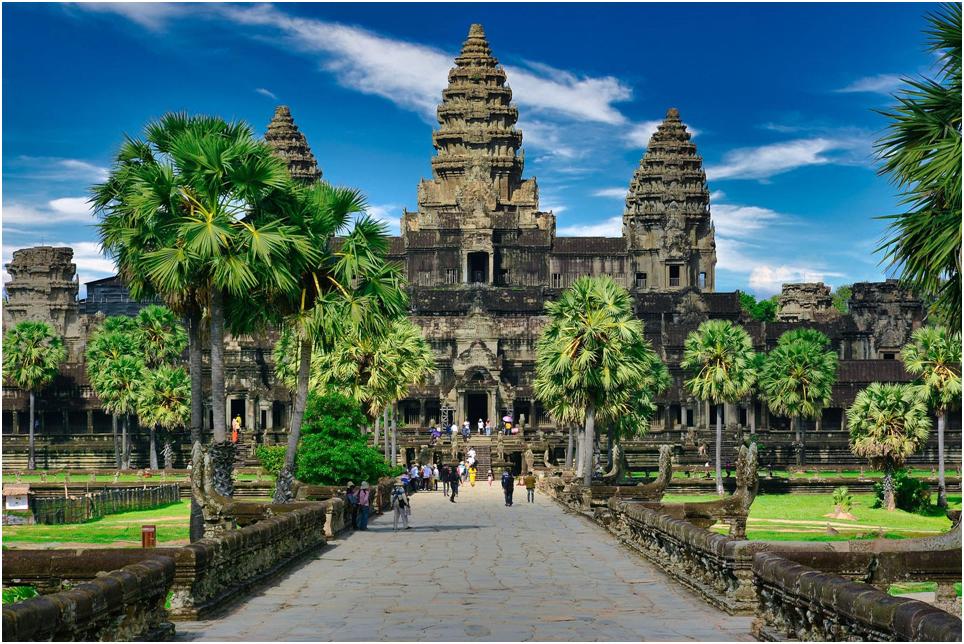 Visit the biggest temple in the world, Angkor Wat, which features Khmer architecture, Tonle Sap Lake, Sihanouk's nightlife, a romantic cruise dinner on the Mekong River, and an Apsara dance performance. When to go: November to March

Sri Lanka
This is the ideal honeymoon location for couples who want to experience a bit of everything! Indeed, Sri Lanka is a favorite destination for newlyweds. Therefore, Sri Lanka should be a consideration if you're seeking an inexpensive honeymoon destination outside of India. Sri Lanka is a complete package of romance, fun, and adventure that will work perfectly for inexpensive overseas honeymoon destinations. Highlights include the exquisite cave paintings and Buddha sculptures at Kandy, leopard and crocodile sightings at Yala National Forest, and romantic excursions to Bentota's secluded beaches or the majestic mountains of Nuwara Eliya. Don't forget to treat yourself to some mouthwatering Sri Lankan food, and you may even try obtaining some of their renowned Ceylon white tea.
Ayurvedic Spa Center, Kosgoda, Ella rock & Bandarawella, tea estates of Nuwara Eliya, Hikkaduwa beaches, Yala National Forest, Buddha cave sculptures in Kandy. December through April are the ideal travel months.
Turkey
The honeymoon excursions available in Turkey are fantastic. The Bosphorus cruise with a view of the entire city, the magnificent Hagia Sophia, Suleyemaniye, and blue mosque; the exquisite city of Antalya with coastal villages and lovely bazaars and cafes; and underwater caves and sunken ruins in the Gulf of Fethiye are just a few of the locations that are sure to take your breath away. When searching for a cheap honeymoon destination outside of India, Turkey might be your best bet. And once you've chosen to spend your romantic honeymoon in Turkey, don't forget to pack the appropriate attire for the trip's ideal lookbook so you can capture some eye-catching images.
Visit the Hagia Sophia, Suleymaniye, and Blue Mosque, as well as the Turkish bazaars, Marmaris on the Turkish Riviera for its vibrant nightlife, and Cappadocia for a hot air balloon trip. When to go: April to December

Malaysia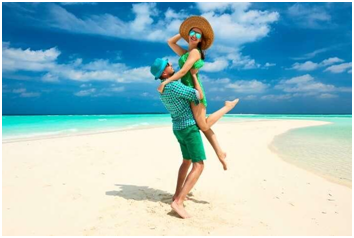 On your honeymoon in Malaysia, you can enjoy pristine beaches, a diverse tapestry of intriguing culture, islands, and amazing flora and fauna, to name just a few things. It is a stunning location that you can never get enough of, and you can be sure that it will provide you with fantastic tales and experiences to revisit and love for the rest of your life. This place is a must-see if you're seeking a cheap honeymoon place outside of India that fits your budget and has stunning natural beauty.
Tioman Island, Langkawi, Perhentian Island, Sunway Lagoon, Petronas Towers, Batu Caves, Gunung Mulu National Park, and Genting Highlands are among the places you must see. When to go: April through June and September through December

Seychelles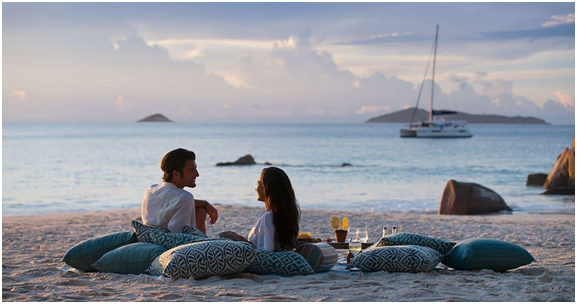 It's a remote, exotic retreat that's ideal for a passionate honeymoon. It is regarded as one of the most popular honeymoon locations outside of India for a budget honeymoon due to its sandy beaches and several romantic places to visit. You don't have to break the bank to have a good time. These locations are lovely, and you can explore them together because of their solitary nature.
Must-see locations include Aride Island, Curieuse Island, Mahe Island, La Digue, and the Jardin Du Roi Spice Garden. All year round is the ideal time to travel.

Bhutan
Without gorgeous Bhutan, our list of affordable honeymoon places outside of India would not be complete. Bhutan has a vibrant cultural heritage and breathtaking natural beauty, making it a fantastic destination for honeymooners. A lodging in a fortress built in the 17th century, a palace from the 19th century, or a temple from the 7th century may all be on your itinerary. You can also travel to the countryside for a few days if you want peace. While there, take a helicopter flight over the mystical Himalayas, bike bicycling through Bhutan's winding country roads, and partake in some wellness, spiritual, and cultural excursions. This is essentially everything that distinguishes this location as special for honeymooners seeking a distinctive experience.
Destinations to see Samdrup Jongkhar, Trongsa, Manas National Park, and Punakha Dzong. The entire year is the best time to go!